This is the Place for Young Adults - Grades 6-12
Image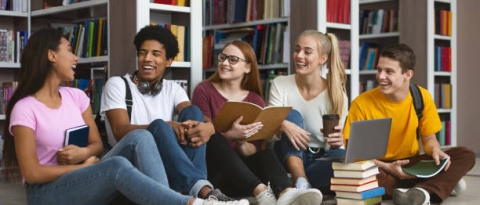 Stop by the Young Adult area in the library and check out our large selection of new books we've added to our collection.  Can't find your favorite author or a book you have been excited to read? Add a suggestion to our suggestion board and we will do our best to get the item for you.   
Book Recommendations
Looking for ideas for your next read?  Check out these lists to find some new and recommended titles.
Best Books for Teens 2022 from New York Public Library
Best Books of All Time for Teens from GoodReads
Image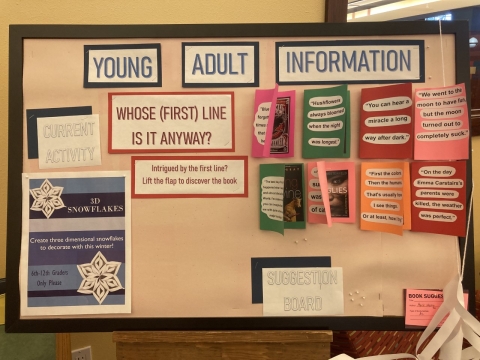 Monthly Crafts & Activities
Each month there will be a new craft or activity available in the YA area.  Take the craft home with you or complete at the library. For December, the craft is a 3D snowflake. Stop in this month and check it out.
If you have ideas for activities or crafts that you would like to see offered, let us know. Add a suggestion to our suggestion board or talk to a staff member.
Hoopla is HERE!

In an attempt to help meet the need for digital content, the library is adding Hoopla to it's digital resources. Hoopla includes over 700,000 e-books and audio books, music and video content. It's a great resource being offered in addition to Overdrive and Libby. The best part? THERE'S NO WAITING! Just visit hoopladigital.com or download the free app to your web-enabled device. Sign in using your library card and enjoy!
Image