Image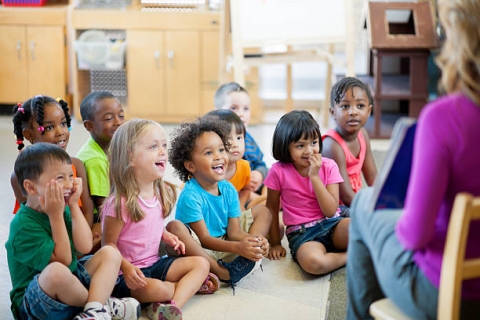 STORY TIME

Tuesdays @ 10 AM
Come and enjoy music, movement and picture book stories. Tuesday's story time will also include an activity or craft. This story time is perfect for school readiness preparation and your child will have fun learning how to attend and participate in a group setting.
STORY TIME

Wednesdays @ 10 AM
Youngsters who want to move and wiggle will enjoy special stories, movement, songs, shakers and parachute play. Perfect for children, caregivers and family members who want to experience a fun time at the library
DROP-IN AND PLAY

Thursday mornings
Join us for a low-key morning of baby, toddler, and preschooler free play. Each week families are invited to come and play in the children's room. Spend some time at the library for literacy based activities, puzzles, toys and playtime with other families. Themed books, toys and activities will be available for families with babies through preschooler!
SCHOOL AGE
The children's room is a great place for school age children to spend time.  Crafts and activities are always available, along with new books and book bundles displays, puzzles and space to play. 
Early Release Days
All area children are invited to our Early Release Day Events.  On the Wednesdays that the Wisconsin Dells School District have early release days the library will have crafts, games and activities led by the Wisconsin Dells High School Key Club. Activities take place from 12:45 - 4:00 pm.
SATURDAY SPECIALS
Every Saturday the library offers something special. Check our Home page or our Facebook page for featured Saturday crafts, activities, projects and events.
Check out our online resources just for kids:
Download online books or audio books from Wisconsin Digital Library Kids or Hoopla
Keep the learning going at home with Book Lists from Scholastic's Learning at Home
At Kilbourn Public Library we are committed to creating a fun learning environment for children of all ages.  We have thousands of books for every reading level, from board books for toddlers to novels for young adults.  Our collection also includes audio books, music CDs, and videos.  No matter what your interest or reading level, we're bound to have something for you! Our goal is to build the foundation for a lifetime of reading and learning, and we look forward to playing a part in the education of our community's young people.